THE MOST BEAUTIFUL BOWLS CLUB IN THE COTSWOLDS – NEW MEMBERS VERY WELCOME
BROADWAY BOWLS CLUB HAS EXCELLENT FACILITIES, BEAUTIFUL GROUNDS & PLENTY OF PARKING
WELCOME TO BROADWAY BOWLING CLUB – WE OFFER LAWN GREEN BOWLING AT ITS VERY BEST IN A FRIENDLY CLUB WITH SPECTACULAR VIEWS
Broadway Bowling Club offers an idyllic peaceful location set in beautiful grounds with well-maintained herbaceous flower borders and hedging and magnificent scenic views towards the Cotswold escarpment and Broadway tower. The club has a pavilion complete with lounge bar, kitchen, changing rooms, pool table and indoor skittle alley.
The club has a very active calendar of seasonal interclub bowling competitions for those who have a competitive spirit and for others a laid back opportunity to play informally on one of the best pampered bowling greens in the county. New members, playing or non-playing, novices or experienced and visitors always made very welcome. Make new friends with active social calendar throughout the year.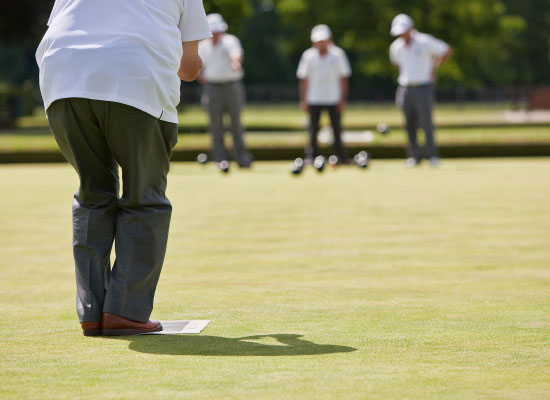 USEFUL BROADWAY BOWLS CLUB INFORMATION
During the outdoor season which commences in April the Club enter men and ladies teams in The Concorde League covering the Wychavon area along with mixed teams in local competitions. These fixtures together with mid-week and weekend friendly games keep the Club busy during the summer.
During the winter months a skittles league is available every Friday evening and various social events are arranged – an ideal way to make new friends and socialise. The club runs a well-stocked bar at highly competitive prices. For non-players the club offers social membership for those wanting to enjoy the bar and the social side of the club – you won't find a more friendly environment.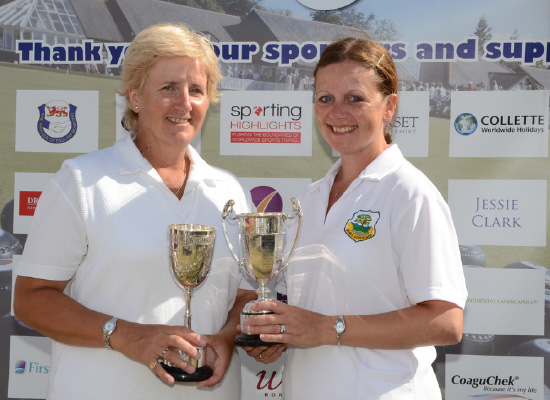 New Members Welcome
New members, playing or non-playing, novices or experienced and visitors always made very welcome. Make new friends with active social calendar throughout the year. For newcomers to the sport free tuition is available – the club has a dedicated and friendly coach who will go out of his way to make you feel comfortable and gradually introduce you to the techniques of bowling and the rules of the game. For anyone thinking of taking up the game of bowls do come along and give it a try.
Touring sides are always welcome and they should contact the Club Secretary in the first instance.
For new member enquiries please contact the Club Secretary – Avril Wood Tel: 01386 834768 or email: avril@ajw.org.uk
CLUB NEWS
Quentin Thomas
Come and Try Lawn Green Bowling – Open Week Monday 24 April to Friday 28 April 2.00pm to 8pm each day Broadway Bowling Club has been running for 98 years and provides a beautiful and peaceful setting to play bowls on one of the most pampered greens in England. The club invites you to have a go and try the sport and to view the club's facilities during [...]
Quentin Thomas
ANDY WALTERS NARROWLY FAILS TO WIN MENS NATIONAL SINGLES TITLE Playing 6 games over two days Andy Walters fell at the last hurdle as he sought to win the National Singles title for the 2nd time in 3 years at Leamington Spa. He started with a comprehensive 21-3 victory over Nigel Cansdale (Gloucs) before Ed Elmore from Warboys BC in Huntingdonshire gave him a much sterner test going [...]
wpengine
NATIONAL TITLE FOR WALTERS AND STANTON Andy Walters & Amy Stanton succeeded in winning the National Mixed Pairs competition at Leamington over the Bank Holiday weekend. Over three days they overcame Kim & Tim Eales from Maidenhead Town in Buckinghamshire by 22-8 on Friday, before overwhelming Alex Jacobs & Ian Higgins from Box in Wiltshire 34-14 on Saturday morning to reach the semi final where they met [...]
We would like to thank our Supporters for all they do for the club:

HOW TO FIND BROADWAY BOWLING CLUB
From Broadway High Street, opposite No. 32 restaurant, turn into Kennel Lane and then turn left past the Wine store into the North Cotswold Hunt Yard (beware – 5 m.p.h. speed limit).
Exit the yard through the gate and you will see the clubhouse and car park in front of you on the left.
Broadway Bowling Club, Kennel Lane, Broadway, Worcestershire. WR12 7DJ
Tel: 01386 853515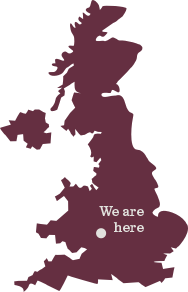 CLUB COMMENTS
Homely, warm, super comfortable, beautifully decorated, spotlessly clean, conveniently located and very friendly hosts! what more could you want? I highly recommend to anyone visiting Broadway Bowling Club.